If you often get tired of getting Facebook attachment unavailable errors, then there is a way to fix it. It happens most of the time that whenever you post a picture or video on a Facebook group that people usually complain that they are unable to view and watch it.
Most probably, this happens because of the incorrect configuration as well as the presence of programming bugs. Hence, check out the guide and fix this error by following the simple steps.
Besides, to know the guide on, read from here.
Method 1
The first method to fix and resolve this Facebook attachment unavailable error, it is to set your Public sharing settings. Simple steps are incorporated into this guide.
Follow them and solve your problem in a minute:
Most probably, with the help of this method, you can get rid of this "Attachment Unavailable" Facebook error. One thing which you have to keep in mind is that before uploading and sharing the image, it is to check that your privacy settings are set to Public.
Simply go to your Facebook Wall. You have to click and hit on those three horizontal dots so that you can open the drop-down menu
Pick the respective image form your News Feed or right from your Story options. Lastly, go to the right side and hit on the button which state drop-down menu.
Choose the option Public and enjoy getting rid of this "Attachment Unavailable" Facebook error. Most certainly, this guide will let all the people see your uploaded image or shared a video.
We have also another guide for you which is about to, read it from here.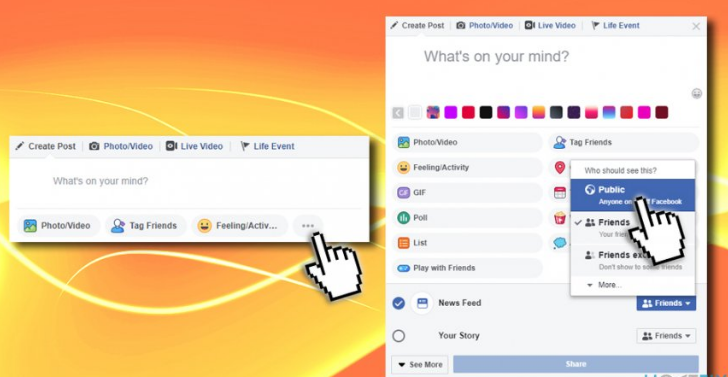 Method 2
Moving to the second method which is about fixing this respective error, you can upload that image or video to the specific group directly rather than sharing the link.
Below we have mentioned the complete steps which you can follow to go with this guide plan:
Just go to Facebook's main page. Furthermore, click on the Groups button which is present on the left side of it. Choose the group where you want to post your attachment.
Moreover, click on the button Add Photo/Video. Here you also have to make sure that settings are set and adjusted to Public option. Simply pick the file which you want to upload and share it on that group.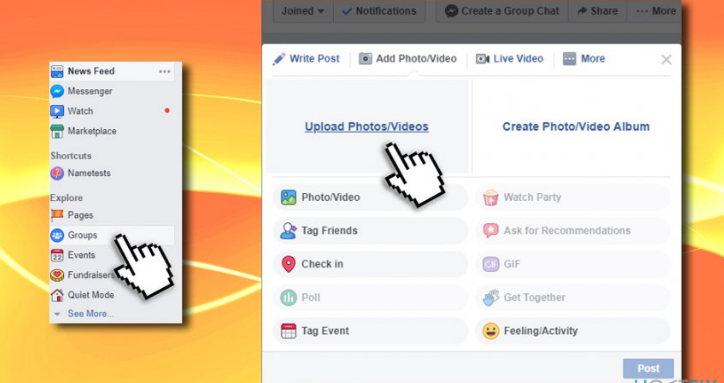 Method 3
Besides, there is this another method which all Facebook users can follow to instantly fix this Facebook attachment unavailable error. It is done by modifying and revising your security settings of the image which you want to post and share.
It is true that a few of the pictures and images come with preset options. It is because of these preset options that they do not let other users view and see your attachment.
Most importantly, you have to perform and carry out these following actions to fix this subjected error.
Firstly, download the picture which you want to share and upload as an attachment on Facebook. After downloading it, right-click on it and go to the tab Properties.
Lastly, look for the Security section option. It is present at the bottom section of the window, locate Security section. Hit on the button which states Unblock. Tick on Apply and OK buttons as well.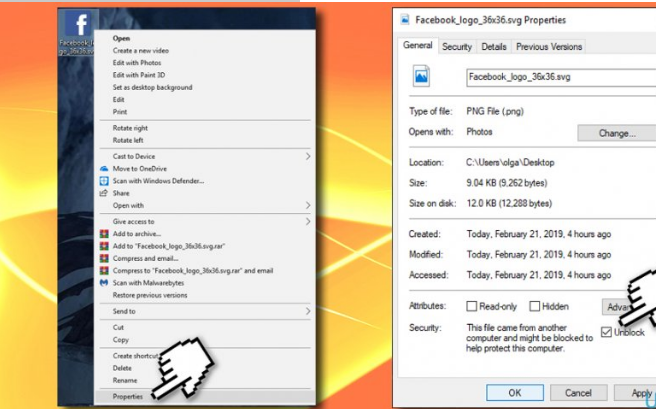 Method 4
Lastly, setting and updating your Privacy settings on Facebook to Public is surely going to fix this Facebook attachment unavailable error. By doing so, everybody will be allowed and permitted on Facebook to see your posted images, videos, and posts.
Go to the menu bar and click on the top-right section of the Facebook page. Then go to Settings. In addition to, move to the tab which titles Privacy
Furthermore, it is right Under Your Activity Tab that you have to access the option Who can see your future posts. Click on the button Edit and set the settings completely to Public.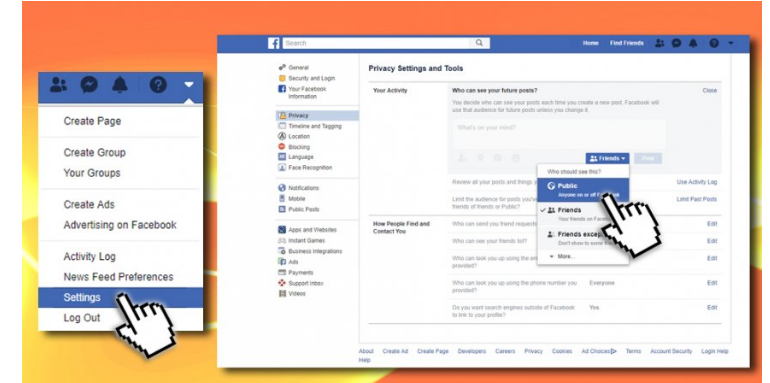 All about Facebook Attachment Unavailable Error
No doubt, Facebook is one of the most popular social network platforms created so far. It is growing day by day despite that fact it is also facing and experiencing multiple privacy scandals.
Released in 2004, this platform has now over 2.3 billion users on a worldwide scale. Still, some of its application and features fail to run in a smooth way.
Facebook is now trying hard to improve and enhance the user experience day by day.
Talking specifically about this Facebook Attachment Unavailable Error, this is the common error type faced by many users. General errors and programming bugs are main the reason which gives birth to this error.
Witnessing incorrect and inappropriate configuration gives this "Attachment Unavailable,". Basically, this error prevents users to view images which were hosted and shared in a group.
This error reads as follows that the attachment may have been removed. Or the concerned person does not want to share it with you.
Why "

Attachment Unavailable

" Facebook Error Occurs?
The reason for getting this "Attachment Unavailable" Facebook error, it is generally and relatively simple. Most probably, when you put up an image on a group, then its privacy settings do not allow the users to view it.
It is for this specific reason that just your friends can see those images, videos, and posts. Furthermore, hosted images comprise and compose of incorrect privacy settings.
Upon correcting and amending those privacy settings, you can fix this error. Moreover, when you make that image public, then all members of that group can see that image.
Conclusion –

Wrapping It Up!
So, a total of four methods is mentioned to you to fix and solve this error. Still, if you get this error, then you can contact us again. We are ready to guide and help you more and more.
Moreover, whenever you post something on the Facebook group, then make sure to make it visible for all other users. Besides, if you are interested in getting lots of Free Instagram followers as well as Free Instagram Likes, then contact us.
Related Articles:
How To Unfollow Someone On Instagram? – [Easy & Fast]