Instagram has become one of the exclusively popular social media platforms so far. But here we are going to discuss somewhat a different topic!
To begin with, check out the step by step guide as to how to fix Instagram that keeps crashing. Though socializing has become a lot more seamless and easier.
On the other hand, it gets really troublesome when your Instagram account gets to keep on crashing.
This has become one of the widespread issues but it is fixable at the same time.
If you are also encountering the same issue, then follow this guide which we have mentioned over here. This guide may make your Instagram usage time frustrating free.
Update Your Instagram App to Latest and Revised Version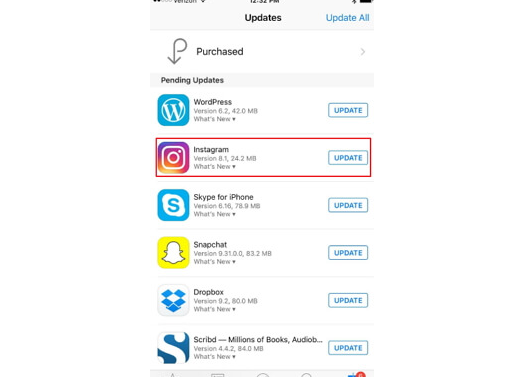 If your Instagram keeps on crashing, then there are heavy chances that your Instagram app is not updated so far. Now is the time to update your app if such a problem arises.
This is a simple way to tackle and handle this glitch. In addition, the person simply has to update the app to its latest version. With this new and latest updating process, your Instagram app process shall get improved and it will no longer crash.
This step makes your Instagram app well and completely optimized. Besides, it manages to fix all the bugs which are already hidden in the previous version.
You can even set your iPhone to automatically update all the Apps present in it. For that, go to your home screen and click on the button "App Store".It is on the bottom right section that you have to tap the "Update" button. The next step is to locate your Instagram App.
Click on the update button.
Or if you want to update all the apps, then tap on the option "update all". As soon as the update process is completed, then you are free to reboot your iPhone.
Finally, run your Instagram App and enjoy your Instagram time.
Uninstall and Reinstall Your Instagram App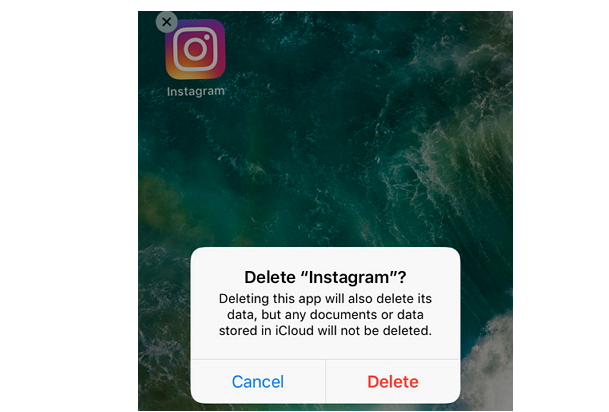 The other solution which you can follow is to uninstall and reinstall your Instagram app. By doing so, you can stop this app to get crashed. Most probably, upon uninstalling Instagram, all data and files present in your app will get removed.
It is primarily because of the software glitches that an app fails to work in a proper manner. So, if your Instagram starts to act in a weird manner, then it is better to uninstall and then reinstall it.
You can also uninstall the rest of the apps.
There might be a probability that other apps are having a conflict with your Instagram app. Or there is a chance that your other background app is corrupted.
For this uninstalling and reinstalling process, go to your home screen. Keep on holding the Instagram icon for a few of the seconds. Most certainly, your app will start to shake and the "X" sign is going to appear.
Press on that sign. Most noteworthy, pressing that sign will uninstall the Instagram app from your phone. Furthermore, to reinstall the app, go to the app store.
Make use of the search field and click on the "Get" button when you find out the Instagram app there.
Upgrade Your iOS to the Revised and Latest Version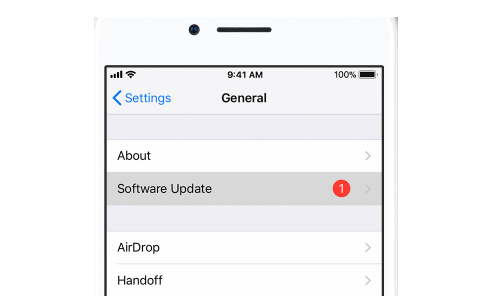 The other reason why your Instagram keeps on crashing, it is due to the fact that you have got an old iOS version on your phone. So, it is recommended to update and upgrade your iOS with the latest version.
Most probably, with the follow up of this solution, you can fix all the compatibility issues which your Instagram app is facing. Simply reboot your phone and let your Instagram app work seamlessly.
This upgrading process gives a clean and fresh start to your phone and also to your app.
Go to the settings section of your phone. Click on the button which says "General". Then locate "check for updates". If your phone finds any new update, then tap on it and allow it to upgrade and update itself.
Press on the "download and install" button to finish the steps.
Bring Extra and Spare Storage Space into Your Phone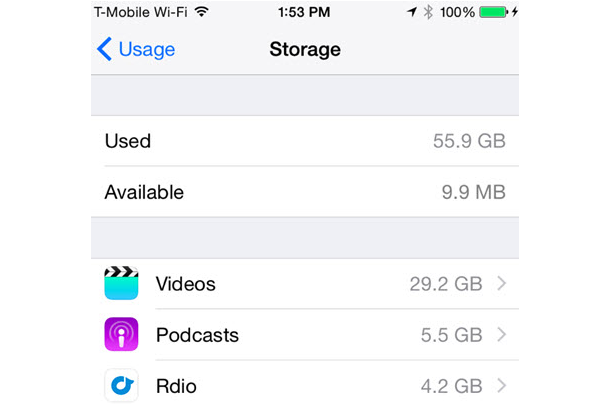 The last solution which you can follow to avoid letting your Instagram crash, it is to bring extra space into your phone. If you notice and feel that none of the solutions are working, then you can keenly follow this simple solution.
Look deeper into your phone storage system. See if there are extra apps present in it. If you see some apps are of no use to you, then you can delete them as soon as possible.
Lack of storage space in your phone is one of the common reasons that your Instagram app face a crashing problem. Moreover, when an iPhone is running extremely short of space, then most of the app performances start to become distorted.
Many apps start to show abnormal behavior. For the reason that to keep your Instagram app work flawlessly, always check your phone storage system on alternate days.
Even more, there is no harm to seeking and asking for help from the Instagram Help Center. Their team is always open to advanced and easy to follow solutions.
If none of the solutions and tricks work for you, then you can contact the team of Instagram Help Center. In addition, if your issue remains to escalate more and more, then it is much important for you to ask for a piece of advice from the Instagram Support team.
Conclusion

– Wrapping It Up!
So, what's the bottom line? If you will correctly follow the footsteps of this guide, then your Instagram account will not ever be going to crash.
It is largely because of the low storage space, bugs presence and server issues that your Instagram keeps on crashing. Just identify the problem, reach to its roots and solve it in an elaborated way and manner.
Do let us know if your Instagram app ever gets crashed? How was that experience and how did you deal and manage it!