Today this article will explain how to delete a Facebook page. It doesn't matter where or how you made that page. You can delete it from your mobile or computer or laptop.
It is an easy process that takes only a few steps for completion.
People make hundreds of pages on Facebook for various reasons. Some of them get a good number of likes and followers. On the other side, most of them remain unused.
Or might be possible that you made a fan page or business page but you don't need it any longer.
In all these cases, Facebook provides you with the option to delete such pages. So, if you also had one such page that you want to get rid of, we will help you.
Let's start with it now!
How

to

Delete a Facebook Page?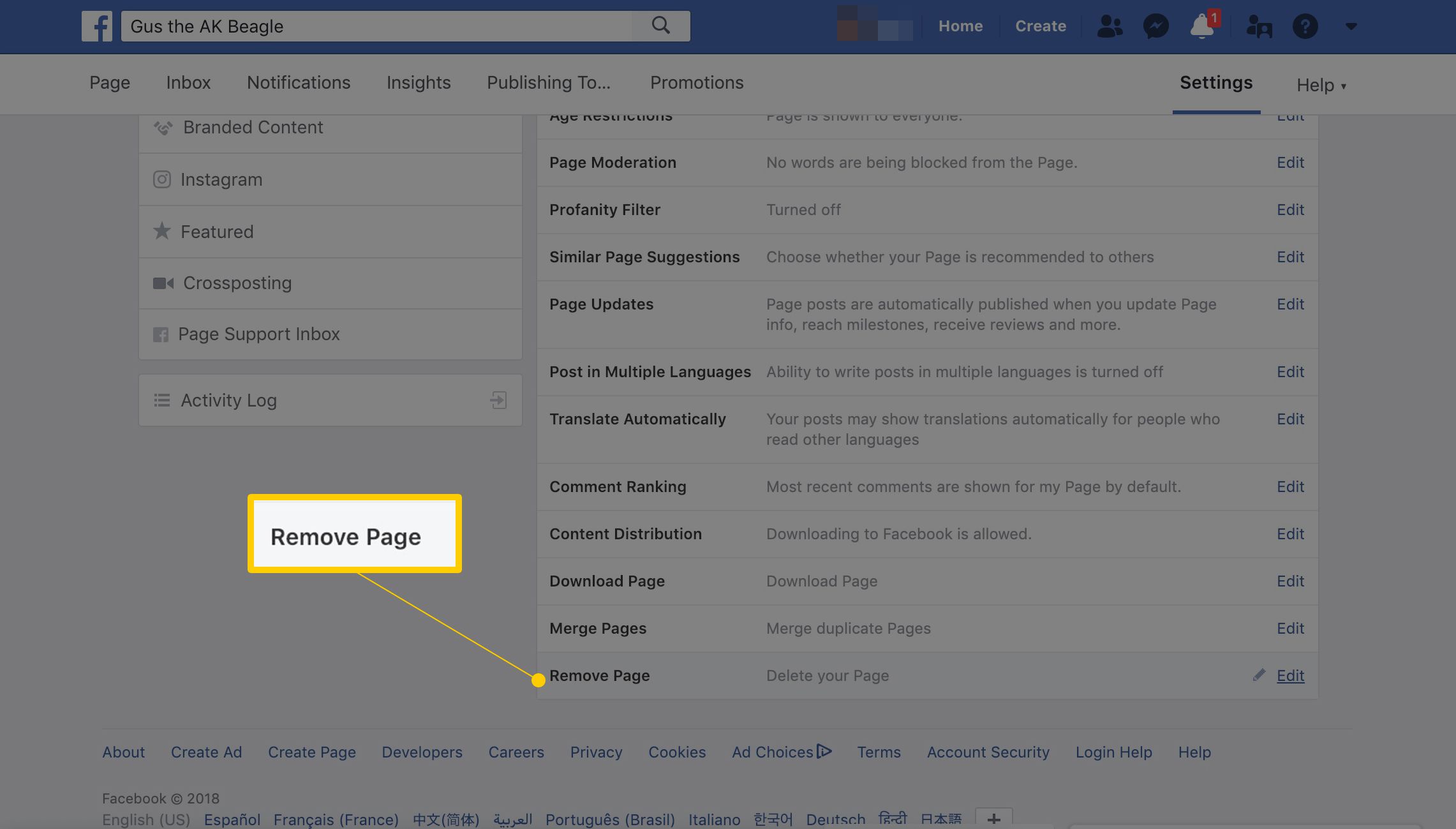 You can delete the Facebook page from your PC OR mobile. Here are both methods with detailed steps to provide guidance.
1- From PC
If you have a PC for using Facebook and the page you created was via the web, then these steps will help you out.
First, you need to open Facebook in your browser. It may look like this. If you are not logged in then log in first. Do that by entering email and password in the designated place.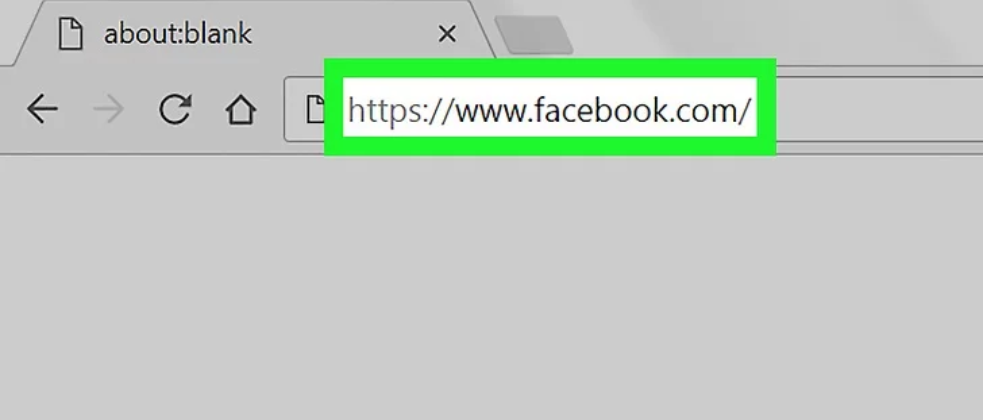 Now, when you have logged in, you will have to go to your News Feed of Facebook.
There is a menu icon on the top corner, on the right side of the page. There will be a drop-down menu.

Among the options, you will see a Manage Pages option. Click on it.
If you have more than one pages then it will show you Manage Pages option. But you may see your page name if you own one page only in that menu.
But if you have more pages and you want to go for a specific one, click its name from the list.
Then you will see a tab of Settings on the top of the page. This will open the settings of the page.
After the page loads, you will see a General tab on the top-left side of the page, among other options.
Near the bottom of the page, there would be an option of Remove Page. If you click here, an expanded heading will appear with some further options.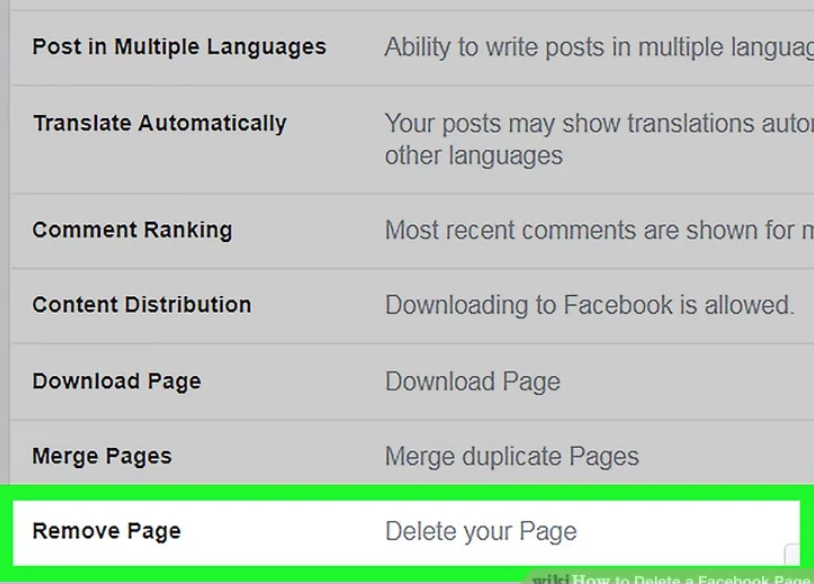 When you select the delete option, you will have to confirm if the deletion is permanent or not.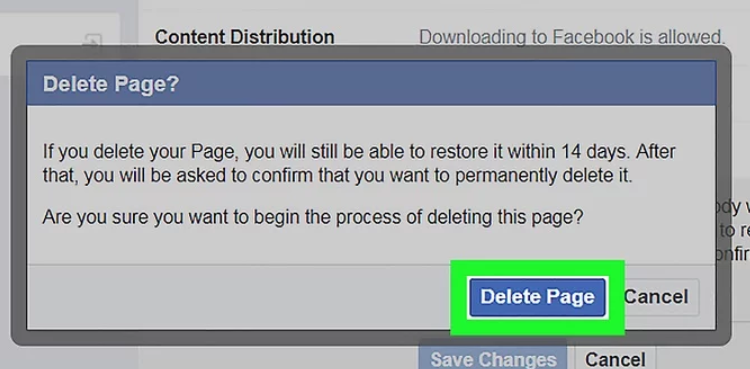 Click on Delete Page. This will delete everything on your page including posts, pictures or videos.
When you see OK, it means your page is now deleted.
2- From Mobile
If you want to delete your page from your mobile, you will have to follow these steps.
First of all, open the Facebook app installed on your mobile. If you don't have one then install it first. It has an icon with f on it.
Next you will have to log in using your email and password. Now, open your News Feed when logged in.
You will see 3 small bars (like this ☰) on the top side of the screen if you have an Android phone. In case of iPhone, this will appear on the bottom-right corner of your phone screen.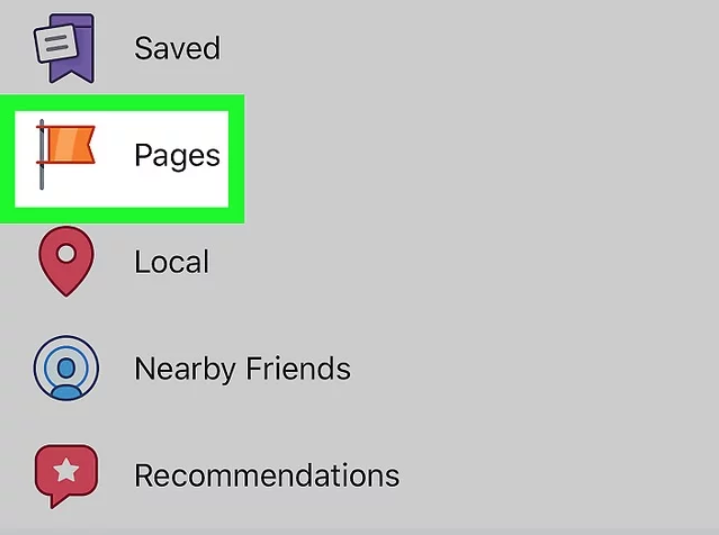 Tap here and you will a new menu appeared.
Here will be My Page tab, it is usually at the top side of the menu. But you may have to scroll down a bit if you are on an Android phone.
From the list of pages, select the one to delete. This takes you to a new page.
Now, you will see a pencil icon with Edit Page written on it, below the heading of the page. Tap on it so a new menu will appear.
In case, you can not find the Edit option, then tap on this icon ⋯ it will be on the right-top corner. By tapping this you will see a new menu.
The menu has a Settings option in it. Tap it and it takes you to settings of your page.
Among those settings, you will General option, select it.
Scroll down till you find Remove Page option there.
You will be now asked if you want the permanent deletion of your page as it won't be recoverable.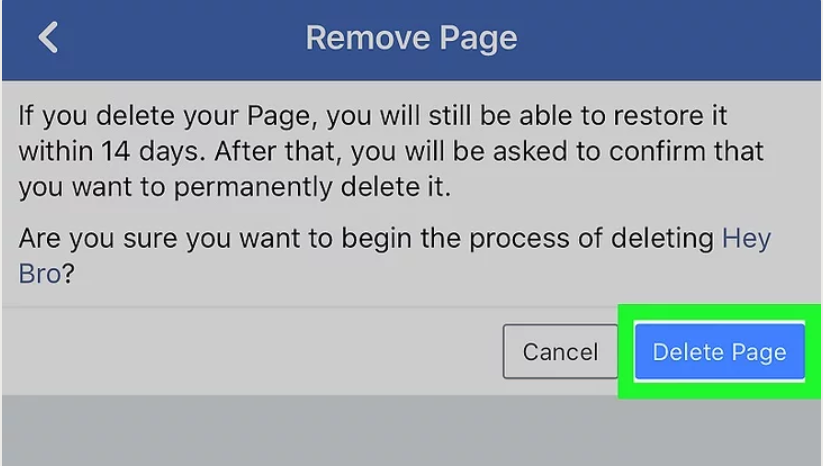 When you select Delete Page, it removes every single thing related to your page.
You will see an OK icon, to confirm that the page is now deleted.
The

Page

You Didn't Create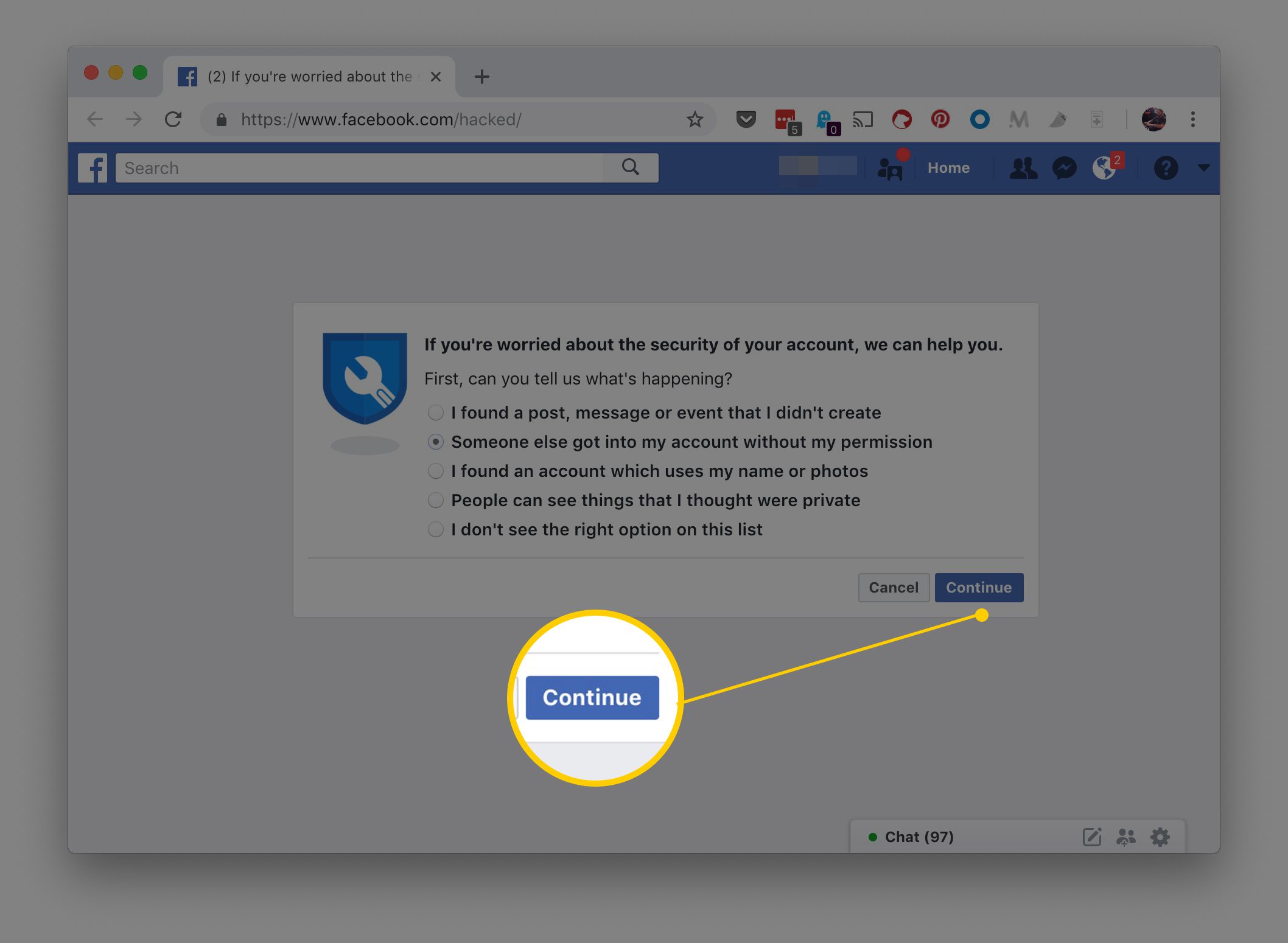 Sometimes you are stuck in an awkward situation where you see a page but it wasn't you who created it. This happens most of the time with businesses running on Facebook.
As anyone can create a page and it requires no certain authority from a particular person. So, many such incidents happen where one can see a page relevant to his business that he never created.
Here you can either merge your original page and the copy page as it may also have a good number of followers. Or you can request deletion if you are not an admin.
1- If You are Admin
First of all, if you are the admin of a page that you never created, there is always an option to delete it. It happens that people create pages and then make new admins and leave the page.
If your followers are less or engagement is null, you should get rid of it. You can take guidance from the steps given above.
2- If You are Not an Admin
If you are not the admin but the page represents some data relevant to your work or business. Follow up these steps:
Go to the page you want to delete and tap on the Star icon next to Message icon.
There will be a drop-down menu. Select Is this your business?
Next, enter all the info relevant to you and the business. You may need to verify it also.
When your confirmation is complete, Facebook will contact you for further update. Or to tell you if now you can run that page.
3- Merging the Pages
Another option for you is to merge the page made by someone else with the original one.
Ensure both pages have the same address listed. Then go to the main page and select the Edit Page option from the right-top corner.
Then opt Update Info from the menu. It takes you to another screen with a new list to choose from.
Here select Resources option and you will see a link with Merge Duplication Pages option.
Click on this and select the page you want to merge with this one.
Why

Facebook Deleted a Page?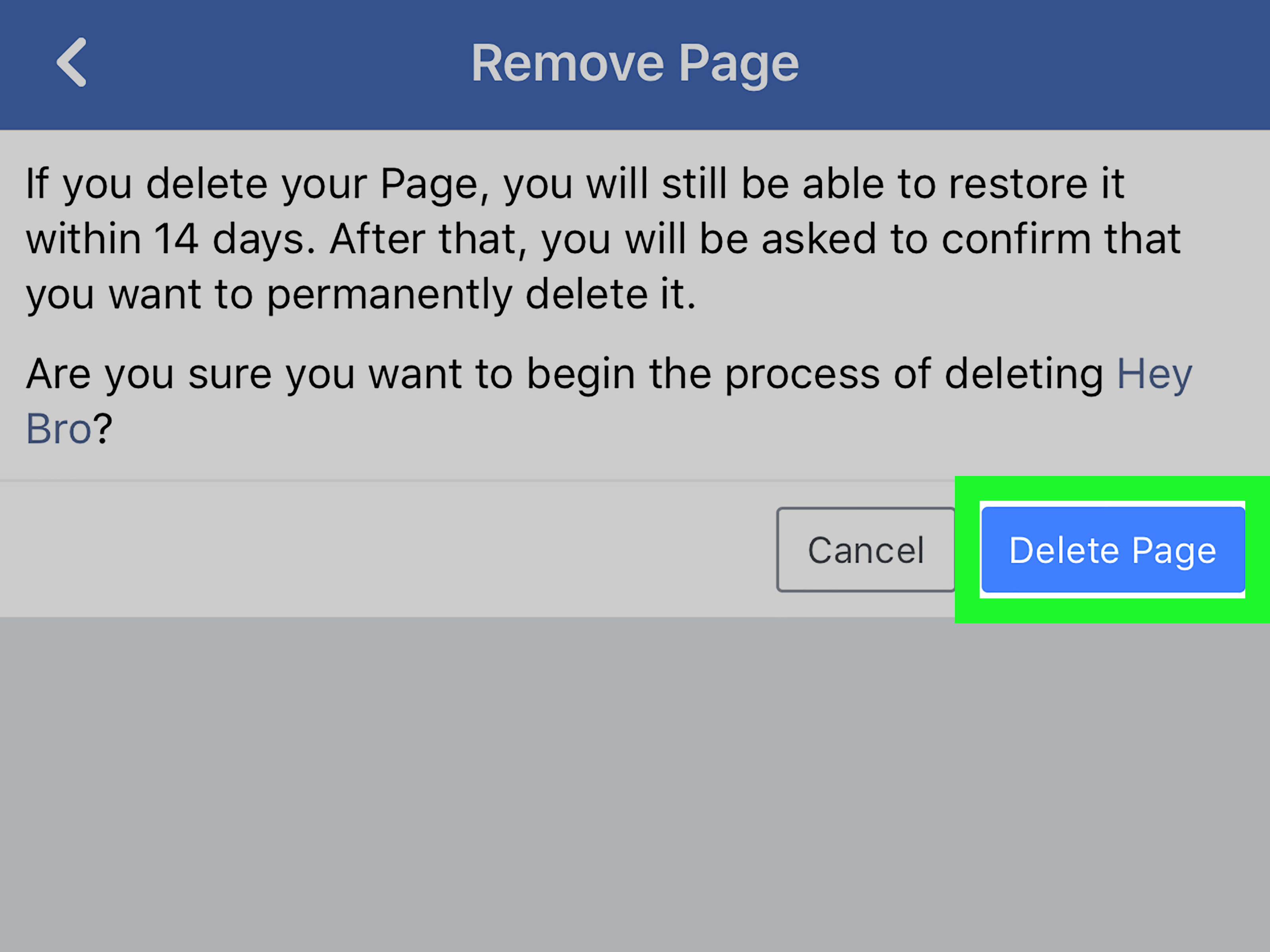 There can be many reasons for one to delete his/her Facebook page. Apart from that Facebook itself can delete or take down the pages, groups, accounts. Here are some basic reasons.
1- Members
If Facebook deletes your page, the reason can be less or no number of members. If the admin has left the page and it has no new admin. Or the members are not involved in any activity.
In such cases, the page gets deleted. To avoid it there should be at least one admin and a good number of audience.
2- Terms of Service Abuse
Another reason for shutting down any page is that if it has violated Facebook's terms. Or if your posts or content has something against the community or its basic standards.
Facebook abide one to post such things that show violence, nudity, aggression, etc.
Or if any viewer has reported against your page for violation then also it will go down.
3- Admin Takeover
People tend to use support for running pages by appointing more admins. If the page has a huge audience then it becomes hard for one person to manage all the tasks.
So, if one of those admins turn out to be the bad guy, he can remove all other admins. And take complete control of the page. He can damage the page's reputation or remove all members.
This also leads to deletion of the page.
4- Maintenance Errors
Your page may be unavailable to you our audience. This doesn't mean that it's deleted. Sometimes, the pages can be also down due to maintenance purposes.
Or if Facebook is in the maintenance phase. But the period is usually short and lasts 24- hours at the max. Try to access it after this period, yet if it still is not accessible, you need to report.
Conclusion

!
So, if you follow these easy steps, you will succeed in deleting your page without any trouble. For your further help, there are some screenshots of those points where one can feel confused.
You can always create a new page when you want to. Or delete all those who are nothing more than a burden on your account.
Apart from these steps, if you have any other problem relevant to your Facebook page, feel free to contact us. We will provide you with all the possible guidance and help.