It has become a common practice to block someone on Youtube. To begin with, an easy guide as to how to block any user on Youtube is shared over here.
People take this decision because they do not want to read nasty and annoying comments now and then. Furthermore, nasty Youtube messages eventually ruin and disturb your whole day.
So, to get rid of such haters and hate comments, you can simply block that user.
Moreover, this blocking decision is taken because people get fed up and annoyed by the presence of overeager stalkers as well. Such stalkers bother them a lot.
Even more, upon blocking someone on the YouTube platform, they will not be able to comment anything on your videos or on your channel.
Also, they shall remain barred and restricted from sending you any sort of private messages.
Why People

Block Users

on YouTube?
You might be wondering why people block users on Youtube platform, here is the main reason for you. Some people tend to pen down hate comments, destructive criticism on Youtube channels and videos.
They show such an unpleasant attitude and poisonous kind of behavior towards that specific Youtube video or channel maker.
Thus, to get rid of all this hatred, you can take a simple and direct decision. Block that user right away.
As you can block any content or channel on Youtube. In the same way, you can block specific users to avoid reading their hate messages and comments.
This is a simple and easy method to customize your YouTube usage experience. In addition to, you may have heard about the YouTube moderation program.
This program helps you eliminate and remove all inappropriate and nasty content. Individuals simply block those channels and do not let them continue appearing and showing in their Youtube suggestions bar.
Besides, Free Instagram Followers guide is shared over here too.
Step 1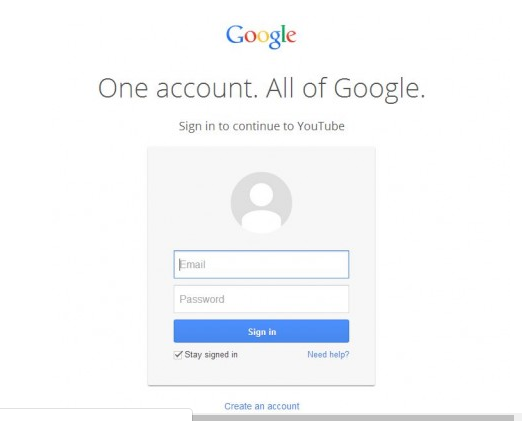 Most importantly, you have to log in to your YouTube account. You can even log in and sign in to by using your corresponding Google profile.
Enter your correct email and password details. And click on the sign-in button. Most certainly, after entering these details, you will be directed to the Youtube platform.
Step 2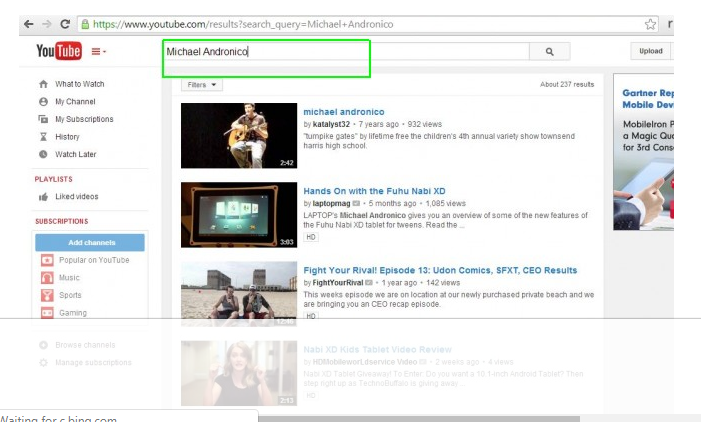 The next step is to go to the respective and specific profile of that offending person. Click on his her name. Furthermore, you can run a search in order to find out and locate that offending person.
You may find that specific person in lots of searches. Just click on his name where ever you find it! His or her name may appear on your video comment or on someone else video comment section too.
Step 3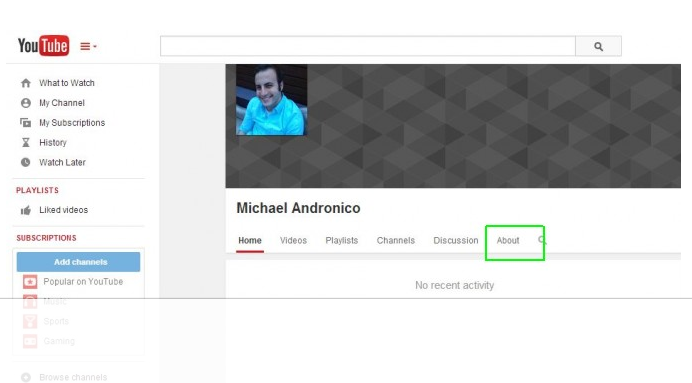 After that, you will get the list of options. Once you find out that specific and particular offending person, then you can click on the About button which is present under his name.
Step 4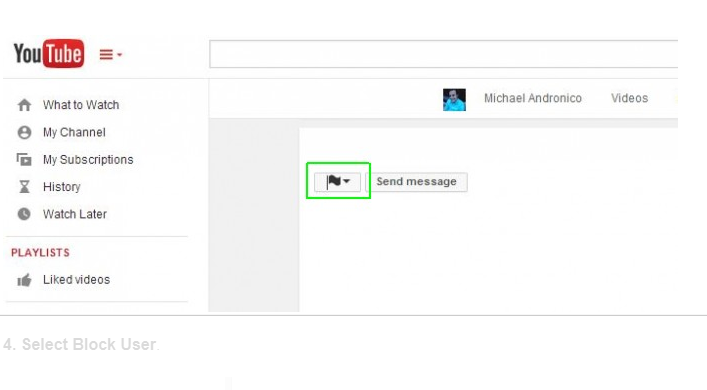 Most noteworthy, the person then has to click on the flag icon. This flag icon is present at the top section of your concerned working page.
Simply give a single click to that flag icon.
Step 5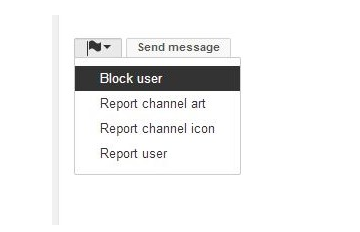 Select and choose the option which stated Block User. You may get other options as well under that flag icon. This includes report channel art, report channel icon, report user.
Your task is to block that offending person. For the reason that clicks on the Block User button.
Step 6

Moving to the last step, click on the submit button and get done with this user blocking task of yours. Confirm your decision by hitting on the Submit button.
The system will show and pop up the message confirming are you sure you want to block this specific user? Simply say yes and hit on the Submit button.
More Details With Respect to Blocking Someone on YouTube
If you notice that some YouTube user is posting and writing down inflammatory or nasty comments on your channel and videos, then the best decision is to block that user.
Furthermore, if he or she remains to stay persistent in this abusive job, then block them without thinking for a second. There is no use to allow those people to keep on writing inflammatory, unhealthy and abusive comments about your content.
Moreover, blocking another user prevents and does not let him from commenting anything on your Youtube videos. He or she can longer message you.
However, blocking and unblocking the users have become a common thing to do on Youtube.
On the other hand, to view the list of your blocked users, click on the arrow which is present by your avatar picture. This way, you can open up and reach to the user account drop-down menu.
Click on "YouTube Settings". Reach to "Inbox" and click on the button "Address Book". After that, click "Blocked Users" so that you can have a look at that list.
Besides, you can unblock that user by selecting his username and clicking on the button "Unblock".
Lastly, you can pursue and opt for moderating comments method. This is one of the useful and helpful ways to prevent and stop other users as not to write any negative or nasty comment on your videos.
You can turn on the comment moderation section. Go to your video channel. And reach the "Info and Settings" option. Click "Advanced Settings" and then you have to mark the box which states "Allow Comments".
Make sure to select on the "Approved" button too. Thus, only those comments and messages will appear on your Youtube channel which is approved from your side.
Conclusion!
YouTube is a vibrant community consisting of 1.9 billion actives users. And 300 videos are uploaded on a per-minute basis. This platform has become a "freedom of speech" world for every single person.
On the other hand, one should avoid posting hate or abusive comments on other Youtube user videos. Besides, to have a clear piece of information on Free Youtube Subscribers and Free Youtube Views, click here. Stay tuned with us to get more updates.